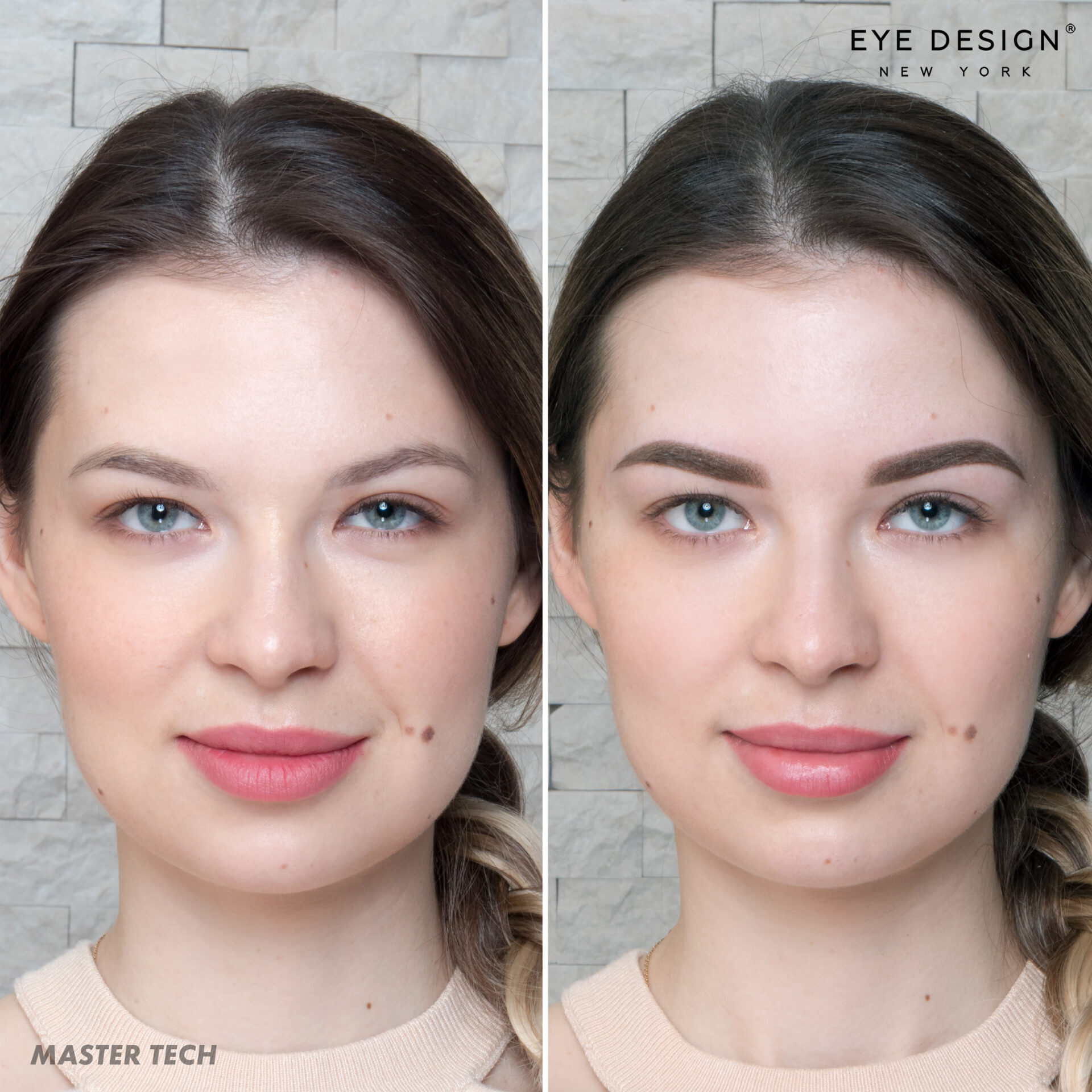 Tips & Tricks for Finding the Right Demo Models
New students and experienced techs alike require live practice to develop and perfect their skills, while lash and brow studios need models to showcase their life-changing treatments. Let the experienced Eye Design team guide you in finding the right ones!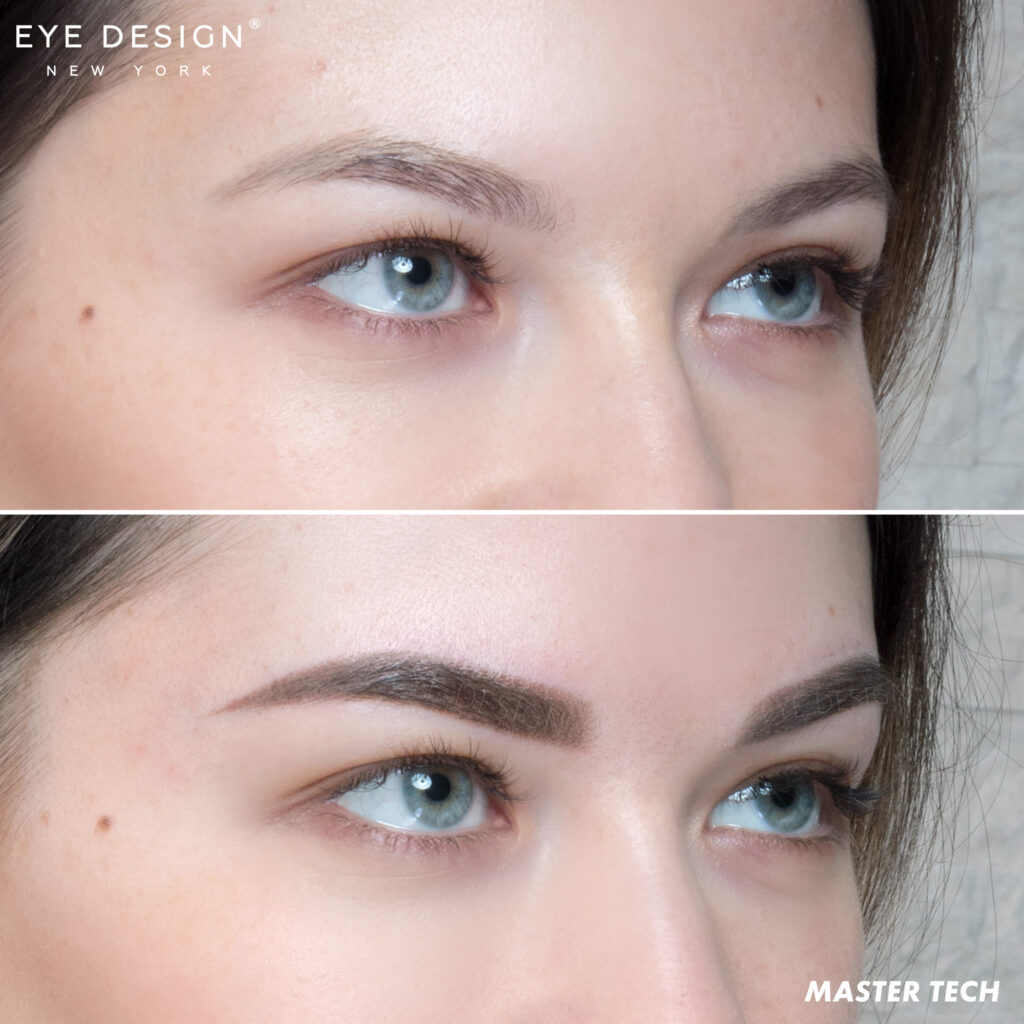 If you've ever attended an Eye Design University training course, you know that we always include live demos and live-model practice. We truly believe this strategy truly enhances the learning process of you, the student.
So many of our students–5,000 and counting!–tell us that they choose our courses because we always offer live models. During our private lash and brow trainings, as well as Microblading MasterClass, all students practice on live models. There is simply no better way to learn the extremely detail-focused techniques that microblading and lash extensions involve.
Having demo models at your studio from time to time is also a great way to create new and exciting content for your social media channels! You will find that few clients may be willing to have their procedure filmed and posted online, so finding models can be necessary. (The Eye Design team recently launched our YouTube channel, and demo models definitely helped us get content up and running.)
Want to bring live models to your studio, but aren't sure how to score the best ones? Let us help you! We have tons of experience. Here's what you'll need:
Purpose
If you will be teaching beginners how to microblade, you will want a model with sparse–but not completely non-existent–eyebrows. Reconstructing the entire brow hair pattern on a live model is something only an experienced tech should do. On the other hand, if the model has not-so-sparse brows, it may be difficult for students to properly see what they are doing.
For new lash techs, choose models with dark hair and a light to medium complexion. Light lashes can be hard to see–especially against light skin–making the process a little tricky for a beginner.
Looking to show off your studios amazing Powder Effect skills? Find a model with a poorly defined brow arch. Your clients will be able to see just how talented your techs are when they create a stronger brow. Those before and after shots will go viral in no time!
Effective advertisements
It may seem obvious, but you should definitely take to social media to post an open casting for lash and brow models. Putting your modeling program together is only half the battle; you also have to make it known!
Thankfully, getting the word out via social media is relatively easy and free-of-charge. Be sure to use relevant hashtags so your post reaches as many potential models as possible.
(The rule of thumb is that IG hashtags with less than 50,000 posts are too uncommon to be effective, while using hashtags with more 900,000 posts may cause your post to get lost in the mix. You'll want to stick mostly with hashtags that have between 50,000 and 900,000 posts in order to maximize your reach.)
Make the offer sound exciting and, most importantly, inclusive! Not only is this a fun opportunity, it can be right for a wide range of people. Many people who would be a great fit may be scared by the term "model" when, in reality, you are searching for the girl-next-door. So, explain that you are looking for a diverse range of women (or men)–no prior modeling experience or modeling contract necessary.
Of course, you can also go old-school and have your team hang flyers in your studio lobby or local coffee shops (be sure to ask for permission first). When putting the flyer together, think of it as a social media post IRL. That is, you will want to use words and graphics that capture attention and hold the reader's interest. In addition to contact info, you should provide your IG handle so everyone can take a better look at your work.
A proper application process
Don't let your IG inbox flood with hopefuls looking to take you up on the offer; this will cause confusion and lead to miscommunication and missed connections. Instead, have potential models email your team with specific details, including photos! Have them make the subject line "Modeling Application" or a similar phrase. Or, you can create a contact form on your site and share the link across your social platforms.
Connections
Developing meaningful relationships is so important for growing any business, of course! And for scouting models, the right connections are necessary, too.
Keep in touch with your past models. Be sure to contact them after their procedure to see how they are healing, and to remind them your team is available should they have any questions. Six months down the road, you can reach out and see if they would like to come in for a touch-up. If they are happy with their results, you can ask them if they have a friend or family member who would be interested in coming to your studio as a model, too! If each one provides you with contact info for another, you can easily double your model base. Similarly, you can ask previous brow models if they would like to come in as a lash model, or vice versa!
On the other hand, when you have a good relationship and a strong bond with your team, they will definitely be more willing to encourage their family, friends and acquaintances to be demo models, as well–they may even consider serving as a model themselves on a day off.