It is our dream at Eye Design to make all women feel beautiful in their own skin. However, we can't do that by ourselves! So, we offer several different training courses all year long. That way, beauty professionals can learn our techniques and create customized, confidence-boosting looks for women everywhere!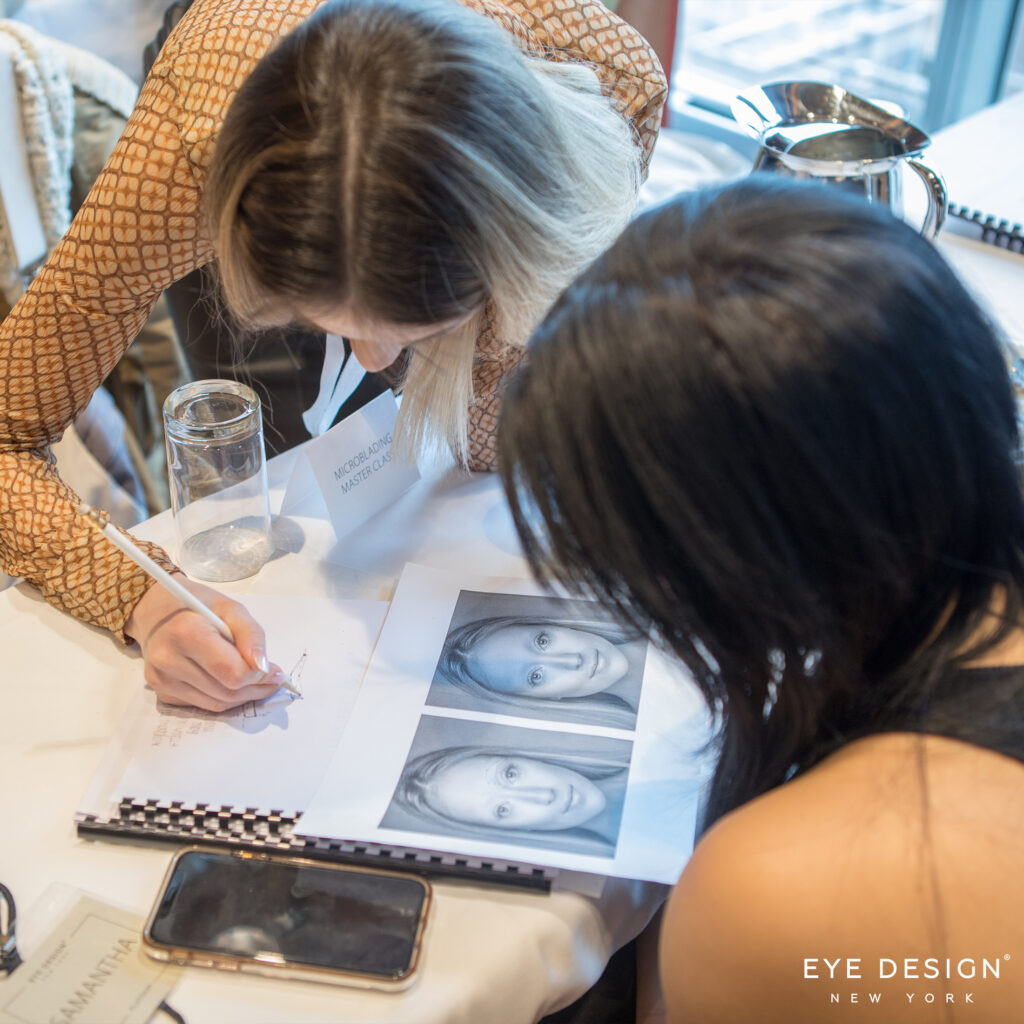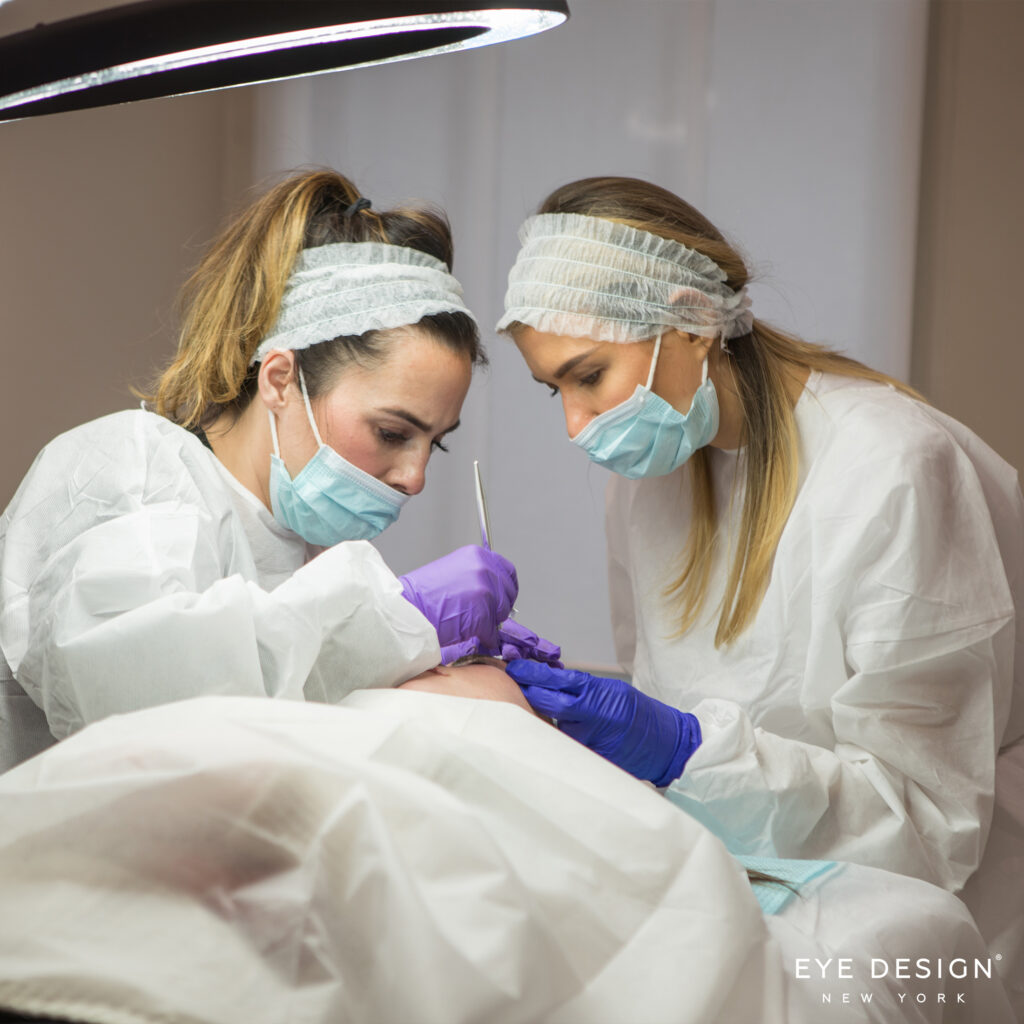 If you missed our Microblading MasterClass last month, don't worry–our technicians are available to teach you their skills year-round!
The talented and experienced Eye Design team loves welcoming students into our Fifth Avenue studio (in fact, our team has taught over 5,000 over the past four years). That is why we are still committed to training courses after MasterClass is over.
In addition to private lash training (both Basic and Volume), Eye Design is proud to offer Private Basic Microblading and Private Advanced Microblading training courses. Whether you are a new beauty professional hoping to add microblading to your list of services, or an experienced microblading artist who wants to refresh your skills and learn from our team, we encourage you to join us for a private course!
Learning–or perfecting!–this skill with us has tons of benefits, including. At either of our Private Microblading Training courses, you will witness a live demo by an Eye Design technician and gain hands-on experience by practicing on your own live models! Our unique technician-to-technician dynamic enhances your learning experience and makes our training programs some of the most effective in the world.
You will learn the theory behind founder and Master Technician Nadia's world-renowned techniques, as well as exclusive tips and tricks straight from other Eye Design techs! After you complete the course and receive a certificate from us, you will have the power to be your own boss, increase your client base and increase your income.
This one-on-one experience means that you get an Eye Design technician to yourself! You are free to ask her as many questions as you need throughout the course. And, you will have her full attention the entire time.
While our MasterClass is exciting, intensive, hands-on and includes a ton of one-on-one time, our Private Training may be a better option for those who prefer to learn without a group environment. Click here to explore all of Eye Design University's learning programs!