Eye Design technicians have a unique ability to create the best brows for each of our clients. In addition to impeccable skills, Eye Design founder and Master Technician Nadia Afanaseva developed three techniques for flawless brows so that we can change the lives of more clients than ever!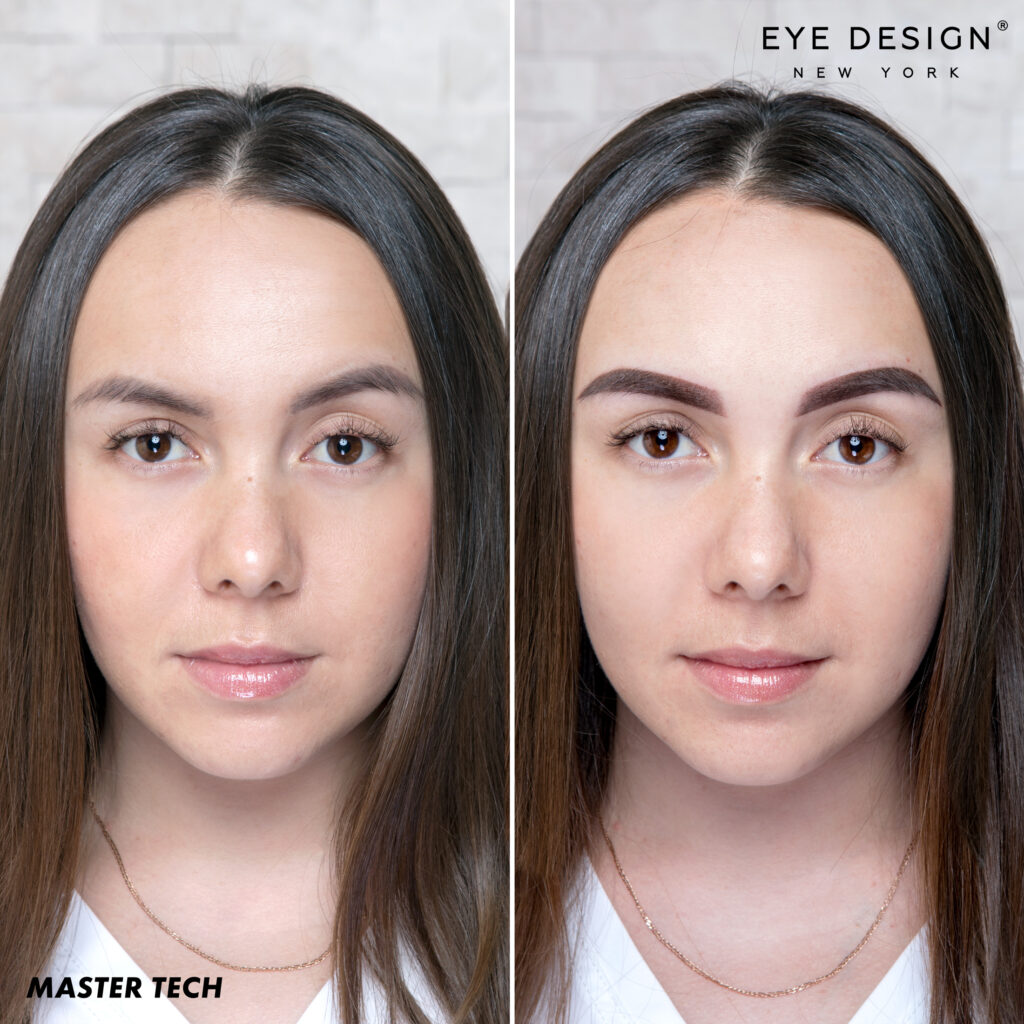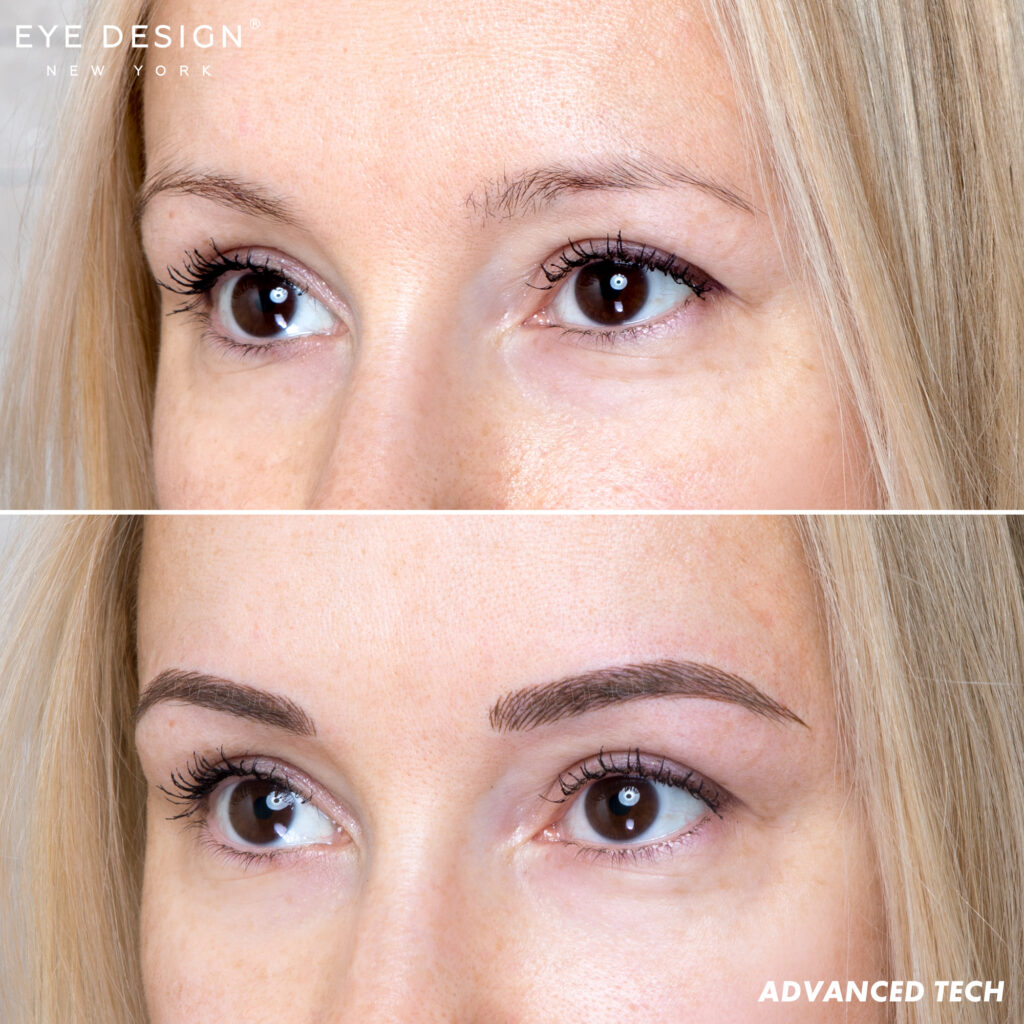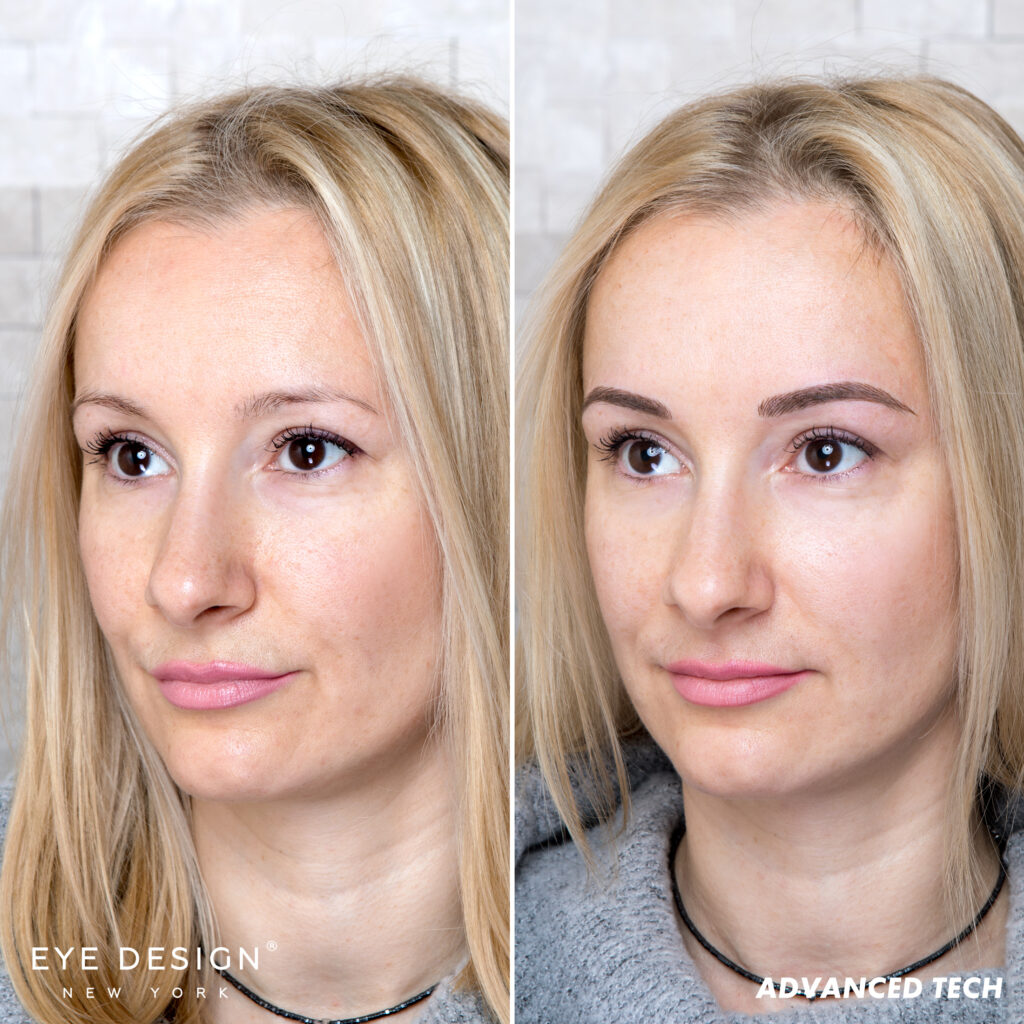 A lot goes into creating the right look for every client. Size, shape and color all play a huge role in the way our brows look. But, there it is also important to choose the right technique.
Here at Eye Design New York, we have three different brow techniques: microblading, Powder Effect and Hybrid, which is a combination of microblading and Powder Effect.
While determining which technique to use is primarily a matter of the client's preference, there are definitely certain circumstances that can dictate which one will produce the best results.
Each client has a unique look he or she is trying to achieve, as well as a one-of-a-kind set of facial features that can determine which shape is best. But, the client's skin type, as well as his or her natural brows, are also contributing factors in choosing a technique.
Microblading
Microblading is a life-changing treatment for so many women (and men)! Particularly, it is great for those with thin brows, sparse brows and/or gaps in their brows because it creates the appearance of hyper-realistic hair strokes where there weren't any before.
This treatment is best for any client who wants a very natural, no-makeup, "my-brows-but-better" look. For stronger brows to match a full-coverage makeup look, microblading clients still have the option to add makeup (such as brow pencils or pomades) on top after one week of healing.
Powder Effect
Not only is Eye Design's signature Powder Effect technique stunning, it allows us to accommodate the needs and desires of even more clients! We are all about making as many women feel confident and beautiful in their own skin as possible. And thanks to Powder, we can reach a larger base.
Clients with sensitive skin, as well as clients with oily and/or acne prone skin, love our Powder Effect treatment. With its pin-dot application of pigment, Powder is more gentle on the skin than microblading. The pigment is also less likely to fade, which can be common in clients with extremely oily skin who receive a microblading treatment.
On the other hand, many of those with naturally full brows choose to wear eyebrow makeup regularly because it adds shape and definition. To eliminate the hassle of daily application, we recommend our Powder Effect treatment.
Because of the shaded gradient it gives the brows, Powder Effect is ideal for creating a semi-permanent makeup look, which can be as soft and subtle or as bold as the client prefers. It adds definition to the arch and creates a darker overall brow. To intensify the brows, Powder clients are free to add brow makeup on top after three days of healing. However, many find that they very seldom need to.
Hybrid
For clients who want the best of both worlds, Eye Design offers the Hybrid technique. Our technicians love using this treatment on clients who want to create the look of hair strokes, as well as a more defined makeup look. We can fill in sparse areas with microblading where necessary (such as the tail of the brow), and create definition where the client would like it (such as the arch or the beginning of the brow). This technique really allows us to be versatile in our work.
Ready to learn our manual techniques? There is still time to sign-up for next month's Microblading MasterClass! Click here, or call (917) 708-8870.