So much goes into what makes Eye Design unique; our Fifth Avenue studio is known for exceptional service and innovative procedures. One of which happens to be our Hybrid Effect technique, a procedure that combines both microblading and Powder Effect for a completely custom brow look.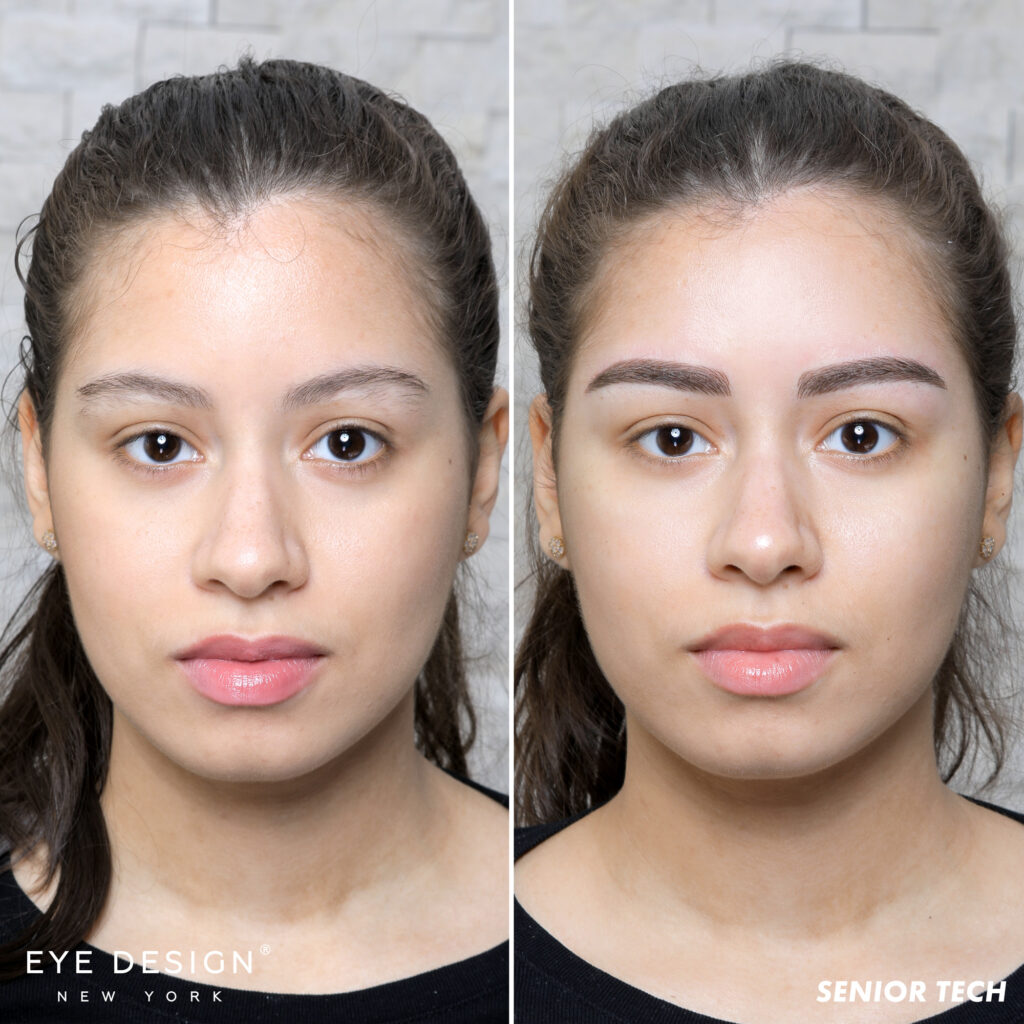 Eye Design is always searching for ways to set its studio apart from the rest. We are constantly on the cusp of the latest innovations in the beauty industry to bring our clients results they simply cannot find anywhere else.
That is why our talented team developed Hybrid Effect, a procedure that combines both our microblading and Powder Effect techniques.
Designed for those who have sparse natural eyebrows *and* want the look of makeup without the hassle of daily application, Hybrid Effect is essentially the best of both worlds. It creates the crisp, hyper-realistic hair-like strokes (for which Eye Design is known!) in sparse areas, as well as a more defined arch and an improved overall shape.
Hybrid Effects allows technicians to deposit pin-dots of pigment between the hairstrokes that they create during the microblading portion of the process. It makes the microblading and semi-permanent makeup business more versatile and able to adapt to the needs and desires of more clients. This is because it incorporates both the natural-looking effect of microblading with the fashionable and sophisticated look of Powder.
By learning and practicing both microblading and Powder Effect, as well as how to combine the two, technicians are able to increase their clientele drastically; while microblading may not be right for some, Powder may not be right for others. And in a situation where both may be appropriate, Hybrid Effect gives you, the technician, the ability to do just that.
When you create brows for each client on an individual basis, like we do here at Eye Design, you are able to make them as bold or as subtle as they wish! Hybrid Effect is no exception to this; you can still customize the look as needed to suit the client's one-of-a-kind features and personal wishes.