Have you taken our MasterClass? Are you already a practicing microblading or semi-permanent makeup artist? Eye Design's first-ever online classes are now available for advanced-level technicians! Continue reading to learn more and enroll now.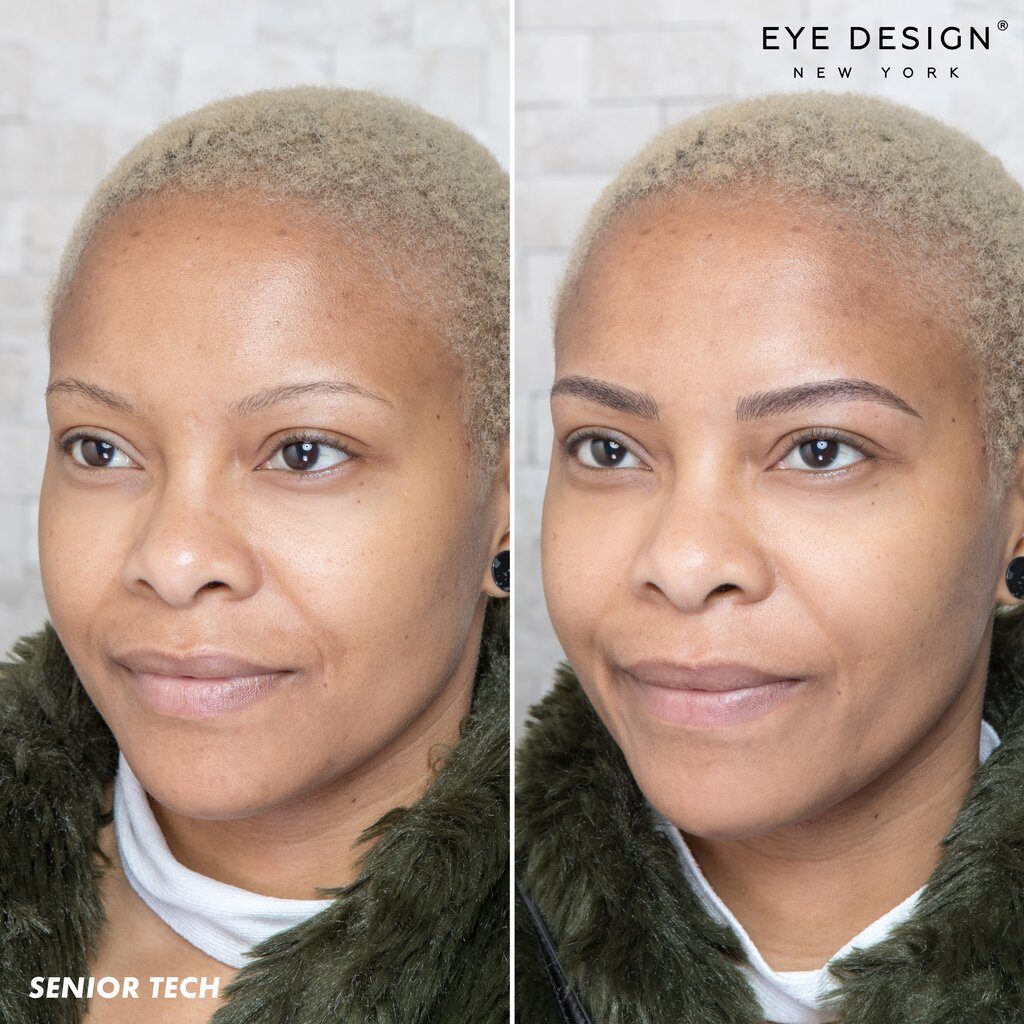 The Eye Design team has an exciting announcement for experienced microblading and semi-permanent makeup artists! Our team wants you to be the first to enjoy our NEW online classes. 
While several beginner-level courses are in the works, we currently have advanced-level courses ready! Microblading For Overplucked Brows and Microblading For Dark Skin are both available in English, Spanish and Russian. With these new skills, you will be able to grow your client base and change lives. Eye Design wants to give you the ability to be the best you can be.
Written, developed and taught by our founder and Master Technician Nadia Afanaseva, Eye Design University's online classes include exclusive information you cannot find anywhere else. Our innovative web platform gives you the ability to learn new techniques from the comfort of your own home. It is perfect for even the busiest beauty professionals.
Enroll in online classes and access the platform 24/7 on our easy-to-use website! Learn at your own pace and on your own time with Eye Design University.
You have already shown us your ability to create hyper-realistic results at our MasterClass workshop. Now, take the time to become an expert in the microblading industry. Eye Design University online classes are full of video demos, step-by-step written and illustrated instructions, at-home assignments and more to help you improve your work. Every student who enrolls is individually monitored by Nadia and her team of experienced technicians to ensure the best learning outcome for all!

As a lifelong learner, Nadia highly recommends all beauty professionals continue to learn and practice throughout their careers. The beauty industry is growing at a rapid rate, and online classes allow all of us to keep up like never before.
Ready to expand your knowledge and work with even more clients? Need to refresh your skills? Registration for online classes is open. Enroll now!
To be among the first to join Microblading, Powder and Lash online classes:
Click here to visit our website.
Choose your course based on our detailed descriptions.
Click BUY COURSE.
Start learning right away!
When you join, you will receive…
Detailed videos and lecture materials!
Animations, drawings and charts to enhance your understanding
Hands-on practice and homework with guidance from Nadia
Instructions for finding correct measurements from your client's face using a Golden Mean Caliper
Drawing techniques for a variety of eyebrow shapes and hair-stroke patterns to suit different clients
Step-by-step guides to restore brows for different clients

Extreme sparseness due to excessive plucking, waxing or threading, age- or hormone-related hair loss, naturally thin hair, or…
Clients with dark to deep skin tones

Techniques for creating beautifully natural-looking eyebrows for clients with a variety of face shapes and eyebrow shapes
Methods for applying Eye Design's manual Powder Effect technique between hair strokes
For inquiries or help with registration, call Eye Design University at (917) 708-8870, or email us at [email protected]!

Hope to see you in our online classes soon!