Eyelash extensions are one of the most in-demand treatments in the beauty industry. Learning this skill allows you, as a technician, to grow your client base exponentially while helping women everywhere feel beautiful 24/7.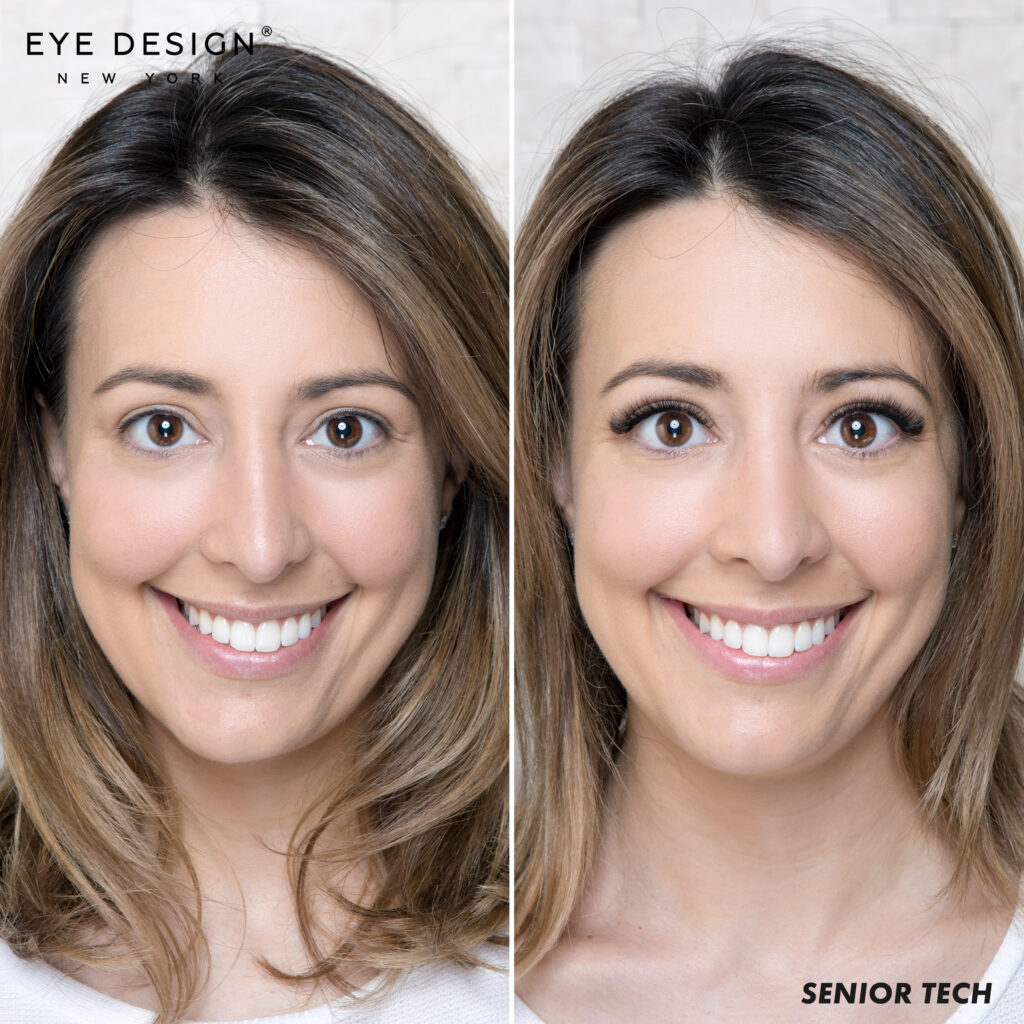 As summer continues to heat up hear in New York City, there is a huge demand for eyelash extensions. Clients visit our studio every day in search of a flawless lash look that requires zero effort–which means they are free to jump in the ocean or pool as often as they would like, no mascara touch-ups required!
Eye Design's quality extensions and expert techniques ensure mascara running down the face is a thing of the past, no matter how much you tend to sweat on the city streets during the hottest months of the year. There is no better time to learn Eye Design's exclusive techniques straight from our team of professionals.
Basic
Developed by Eye Design founder and Master Technician Nadia Afanaseva, Private Basic Lash Extensions course is the best place for beginners to learn this art. In addition to lash application and removal, our instructor also teaches students crucial information regarding safety and disinfection, product and tweezer selection, eye anatomy and lash growth cycle.
We do not compromise the health of the natural lashes with our eyelash extensions. Instead, we focus on individual lash application–one-by-one, our technician will show you how to apply an extension to each and every natural lash. When lashes are clumped together during the application process, the weight of the extension and/or adhesive can cause the natural hairs to fall out. Eye Design's technique ensures our lash extensions are weightless and harmless.
Volume
Also written and directed by Nadia, our Private Volume Lash Extensions course focuses on layering and advanced volume techniques from 2D to 6D. With knowledge of more than 16 different effects–including Kim's Effect–our instructor teaches you more than enough techniques to make every client happy. Additionally, this course includes lower lash application, as well as proper treatment of thin and extremely sparse natural eyelashes.
The more extensions you add, the more proper aftercare matters, so it became essential for us to also teach essential aftercare information during this course. You will feel confident giving your clients the best instructions so that they can have long-lasting results that never harm their natural lashes.