So, you want to be a Master Technician? You are totally capable of learning the skills it takes to become the best in the business, but that requires investing some time in the classroom. Continue reading to learn why our founder Nadia Afanaseva still takes training courses.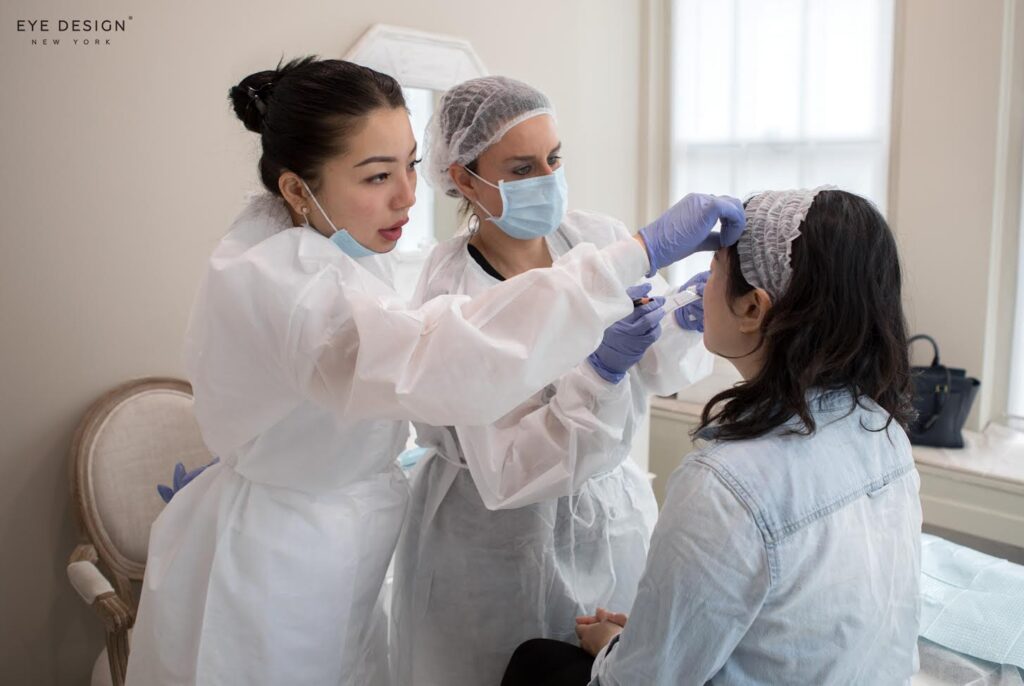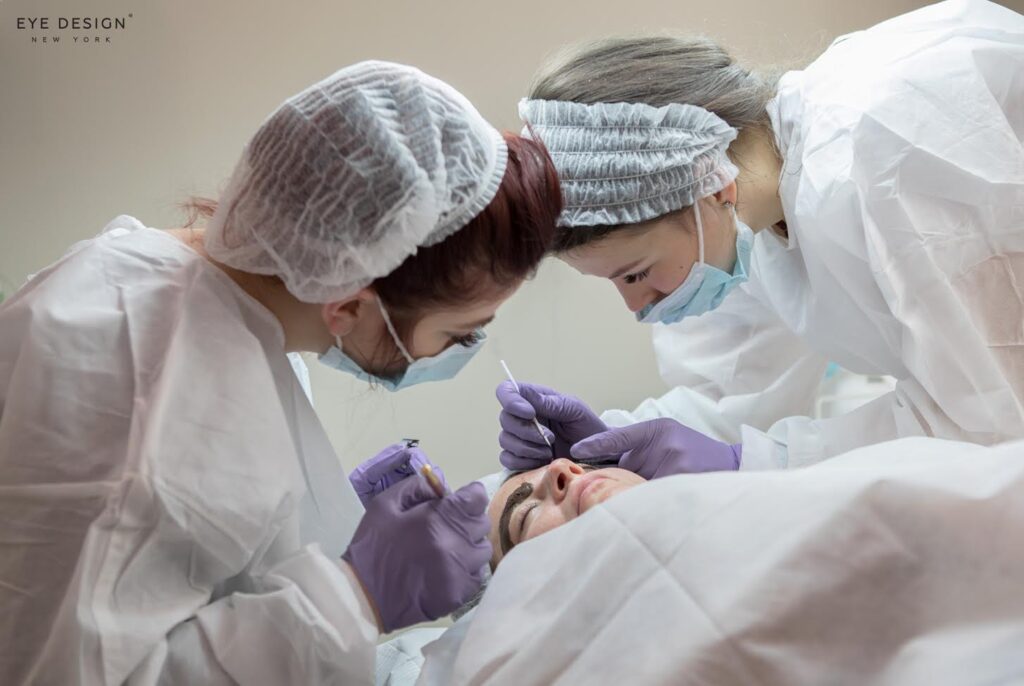 Once we become established in the industry, it is all too easy for makeup artists, aestheticians and technicians like us to stop learning. Sure, we gain a lot of knowledge through experience as practicing professionals, but there are many valuable skills we can't learn on our own; they require formal training.
Eye Design founder and Master Technician Nadia Afanaseva is always continuing her education. On her days off she can usually be found at a training course or studying online. While she gains a ton of experience working on clients, models and co-workers, Nadia also feels it is essential to learn new skills in a class setting.
Additionally, hearing from other professionals in the same or similar fields can change your perspective and help you understand things in ways you may not have considered before. New opinions will give you different views on certain topics that can be hard to grasp, and this is and advantage you cannot afford to lose! Learning in a group setting–even if that group is just you and an instructor–is necessary in order to understand beauty techniques. In the same way that Nadia and the team share tips and tricks to students at Eye Design University, we also love to learn what others have to say.
Studying in a formal classroom setting also gives you the opportunity to network with other professionals and techs-in-training in your field and beyond. Staying in-demand and keeping up with client needs requires continuous training.
It is our mission to always be on the cutting edge of the latest advancements and innovations in the beauty industry, and that requires continuing our education. Because the Eye Design team aims to help women everywhere feel more beautiful and more confident, we do our part to teach aspiring technicians from around the world. That way, our techniques can touch the lives of more women.
The Eye Design University family has journeyed across the U.S. from our Manhattan studio to other cities like Los Angeles and Chicago in order to share our skills with others and transform the lives of many more.
In four years Eye Design University has taught more than 5,000 students, who became technicians that change lives through treatments like microblading, semi-permanent makeup and eyelash extensions. So that every student can learn in the way that is most effective for him or her, we offer a variety of different options.
Microblading MasterClass is an intensive 3-day workshop that includes everything you need to know before beginning your journey as a technician, as well as live model practice, in a fun and fast-paced group setting! Our Private Basic and Private Advanced microblading training courses give you all the essential knowledge and experience you would get in MasterClass, but without the groups, classroom-style atmosphere.
Along with microblading we offer two private eyelash extension courses: Basic and Volume. Our Master Technician Nadia developed several lash styles that are exclusive to Eye Design, including our signature Kim's Effect, and Eye Design University is the only place in the world where technicians and other beauty professionals can learn these skills.