Our clients are our first priority, and luckily, we have the best clients in the world. But that didn't happen overnight; building relationships with the right clients to a lot of hard work on our part. Learn how we did it with a few tips and tricks from our talented and experienced team of professionals!
Building a business from the ground up is by no means an easy task; just ask me, Nadia Afanaseva, founder and Master Technician here at Eye Design New York.
Passion and devotion to the clients, as well as the craft, has led my team to serve more than 25,000 happy women–and men–in just four short years. And because many of them developed a strong trust in us, they keep coming back!
We are so thankful we've had the opportunity to make so many clients feel confident in their own skin, and we want to share what we've learned with other technicians so that you can also help turn many others into the most beautiful, radiant versions of themselves.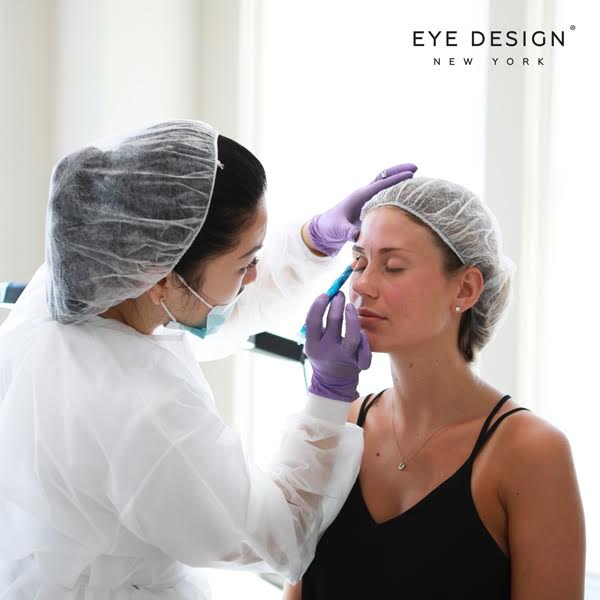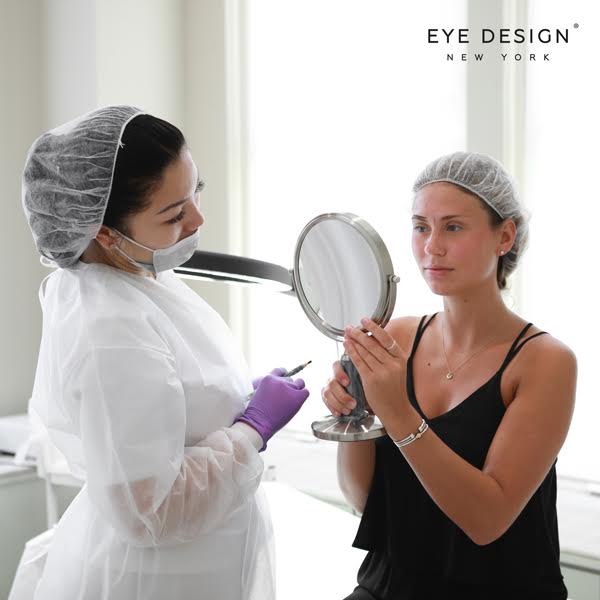 Implement a referral program.
Your client may be done with her consultation, her procedure and her touch-up, but that does not mean you won't hear from her again! With the help of a referral program (which creates an incentive, usually in the form of a discount), you are likely to bring her family and friends to the studio, as well. This technique goes back a few decades, but it has withstood the test of time because it works!
Maintain a clean & beautiful studio.
Your studio doesn't need to be super fancy or overly luxurious, but it should always make clients feel comfortable and safe. Invest in a cleaning service if your team does not have the time to do it, splurge on spa-quality bathroom supplies and opt for comfortable furniture that looks sturdy. Not everything has to match perfectly, but the entire place should flow together nicely.
Set aside space for a coat room and have your receptionist(s) take/retrieve your clients' outerwear for them.
Not only will this help your space look tidier with coats tucked away on hangers, it will make the entire space feel more upscale.
You and your employees should never, ever eat or drink anything (besides water) in the reception area or anywhere else in the studio, especially the working rooms! Your team should always look polished with subtle, neutral makeup and neat hair.
Clients may be a little nervous, especially first-timers; put them at ease with soft spa music or upbeat, feel-good music. Have your staff come together and create a few playlists on Spotify (or whichever app you like) for use in the reception area.
Go above & beyond.
After checking a client in for her appointment, your front desk staff should offer her water (or tea or coffee)–bonus points if you make a fresh pitcher of infused spa water a couple times a day. Then, she will find her way to the waiting area; have a few interesting coffee table books or magazines ready for her. She will also be pleasantly surprised that you have some phone chargers available for clients to use.
Foster employee wellness & good relationships among the staff.
No one wants to do business with a cranky or drama-filled team! Make sure each employee–including yourself!–has time for a healthy lunch (so that no one gets hangry), and have an assortment of teas and chocolates available in the break room–this combo is my go-to when I am feeling upset or stressed.
Just as you would not keep an employee who isn't doing her job properly, you should never keep an employee who is creating drama among the team. This type of behavior is not acceptable; it puts everyone in a bad mood and creates bad energy for the entire business.
Be personal & friendly on social media.
Social media platforms like Instagram and Pinterest are an extremely effective way to grow your clientele base–but only if you're using them correctly.
It is important to be a personal (but not *too* personal) and friendly on social media. Don't act like a robot! In addition to high-quality shots of your work, which you should absolutely be sharing, you can share your tried-and-true tips and tricks on a wide variety of topics: recommend your favorite beauty products, put together a list of the best restaurants in your city or share some celebrity photos that inspire you and may inspire your clients, too.
You can also share intimate stories of your trials and tribulations–just steer clear of divisive topics such as politics, religion and family matters.
Do not engage in fights. You should always handle adversity maturely and professionally. If someone has a complaint about your services, don't fire back. Instead, say something along the lines of, "We are so sorry you aren't happy! DM us or give us a phone call and we'd love to help!" Delete any negative comment that isn't relative to your services; there is way too much pointless hate on the internet.
Looks matter! You definitely don't have to be a supermodel, but in terms of composition, lighting, editing and photography overall, quality should always be there.
Create a conversation.
It's not enough to post on social media! You should also be creating a conversation and engaging with your followers. Ask thoughtful questions in your captions multiple times a week, and respond to questions you receive. If there is a question you receive frequently, do a whole post (or two!) on it for your feed or story.