The first few times you try microblading on a live model may be daunting; after all, the most defining feature on someone's face is at stake.
Eye Design aims to make the process more relaxing so that you're always putting forward you best work. That's why we developed Artificial Skin for Microblading Practice. And we developed it with you, the technician, in mind.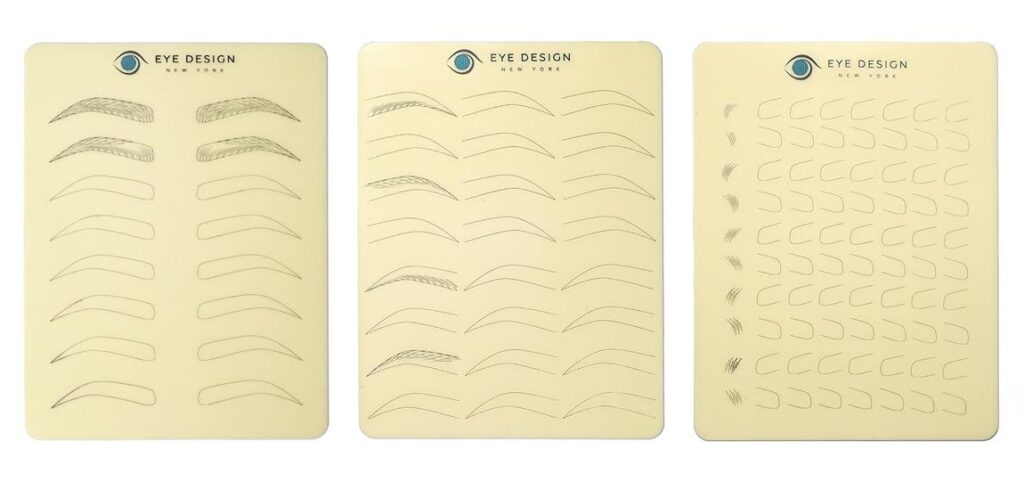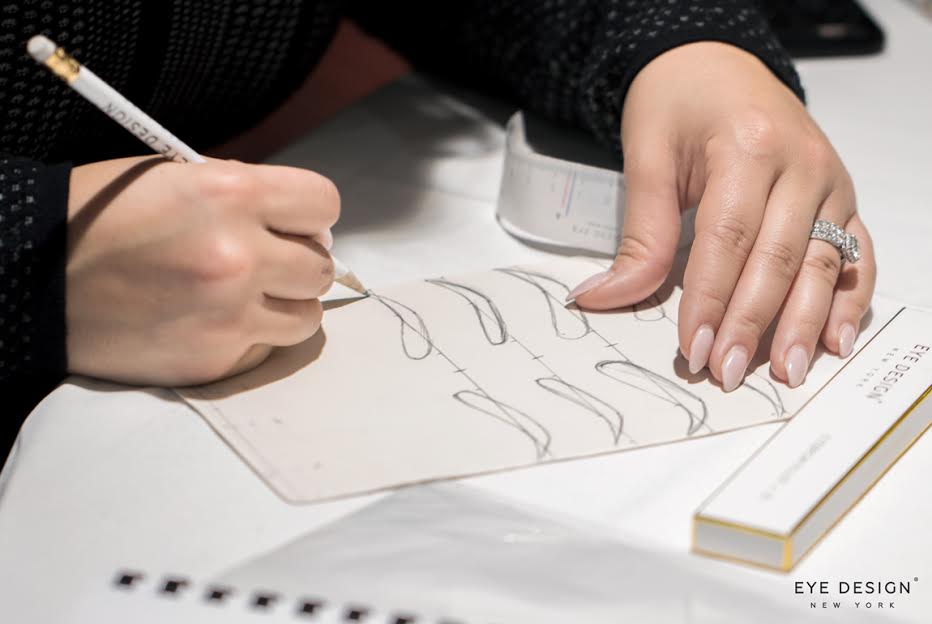 You may have seen our previous post explaining the theory behind our designs. So, let's go a little more in depth.
The three unique patterns our team created allow both beginner and advanced technicians to practice each section of the eyebrow as if you were working on a real client. Both sides of the 7.5 inch-by 5.25-inch, super soft sheet are usable, making it easier for the technician to practice creating hyper-realistic hair strokes. Any pignment you add is easily removable.
One features 10 rows of eyebrow beginnings, five for the right brow and five for the left. Students find learning this section is one of the trickiest aspects of microblade training because natural hair in the area is more sparse, making even the smallest mistakes difficult to conceal, so we've packed as much practice as possible into a single sheet.
The second option is for students who have practiced the beginning portion of the brow and and need to fine-tune the rest. It features eight right sides and eight left sides, and a top and bottom of each are already filled in, serving as an example and allowing you to complete the remaining portion.
Finally, for those who have mastered the beginning and end portions of the brow, there's our third option. It features eight full sets of brows, one of which is completely filled in and another is filled in partially, to help guide you through the process.
While this may seem arbitrary to beauty industry outsiders–and even some microblading clients–we maintain that our artificial skin is revolutionary. Our team considers the work that we do to be a form of art, so Eye Design is here to assure you that you will always have state-of-the-art materials when you choose to sign up for any of our professional training programs.