Start earning $300+/hour.
Become a highly paid microblading professional in only 3 days with our Microblading Masterclass.


Over the last 4 years, we've taught more than 5,000 beauty professionals, and we are the top microblading studio in New York, with more than 25,000 happy customers.
Next Microblading Masterclass:
— January 28-29-30, 2019 —
Language: English/Spanish
(all numbers are approximate and may vary depending on clientele, location, marketing and tips are not included)
0
Average cost of a procedure
0
Weekly income: based on 10 clients per week
0
Annual Income: (Tips are not Included)
Watch these short video clips from Masterclass to see how these 3 days go:
Whether you're someone who has already taken all of our courses, or classes with another company, or even someone who has absolutely no experience in microblading, we're ready to share our exclusive tips and tricks with you! Imagine yourself, on your own schedule, making an average of $800 a client! Whether you're a student, a busy parent, or an accomplished beautician who simply wants to expand: our Microblading Masterclass is for you!
WE'VE CERTIFIED MORE THAN

STUDENTS OVER THE PAST 4 YEARS
Individual and customized approach for each student

Network with other technicians and learn every step of Nadia Afanaseva's exclusive Microblading technique.
The detailed demonstration of each step of the microblading procedure from beginning to end.
With sincere interest, Nadia will demonstrate the tiny, but significant details that are essential!
Our Senior Technicians, who practice daily with Nadia, will make sure that you understand every step!
Spend a day at our 5th Avenue Studio, and use your new skills on live models!
Our method of teaching has worked for 5000+ students and will work for YOU!
HAPPY CLIENTS IN OUR STUDIO
Masterclass is taught by Nadia Afanaseva
and 4 other practicing Eye Design technicians.
Eye Design NY Founder and Master Technician Nadia Afanaseva, the author of multiple professional training programs, is the 1st-place winner of SPB Eyelash Contest and Moscow Lash Competition; she also served as a judge at the International Lash Contests in New York and Las Vegas.

Since moving to the U.S.A from Russia, her Manhattan studio has established an impeccable reputation, and its services are sought after by a range of world class clientele.
Eye Design practicing technicians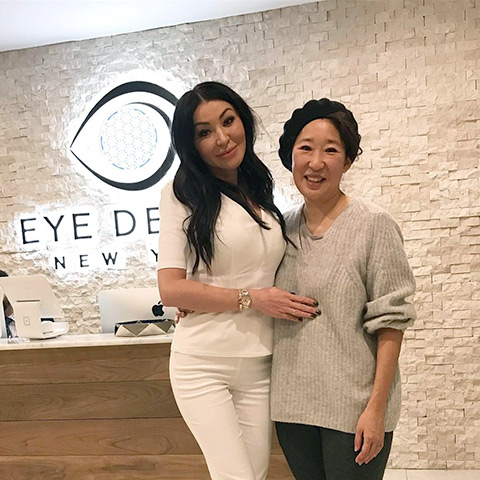 SANDRA OH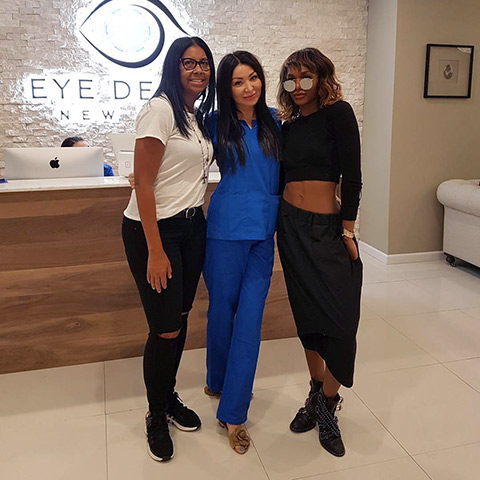 MAGIC JOHNSON'S FAMILY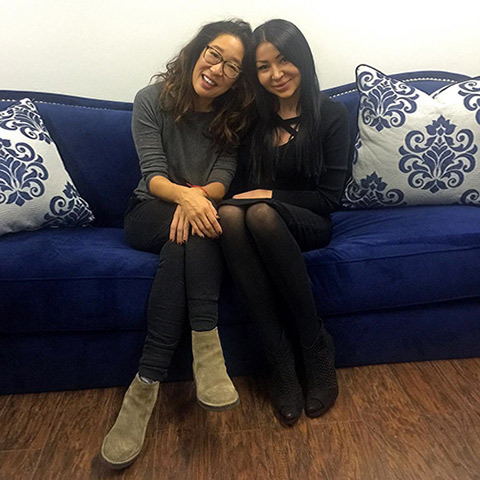 SANDRA OH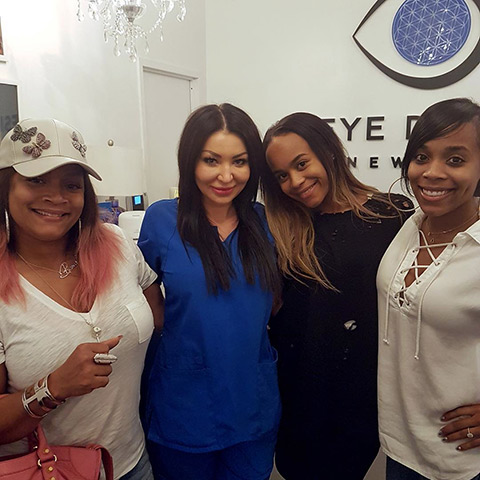 LL COOL J's FAMILY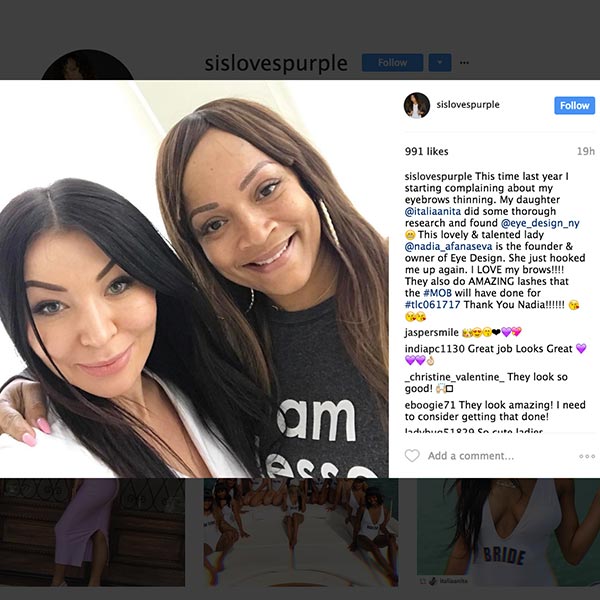 SIMONE I. SMITH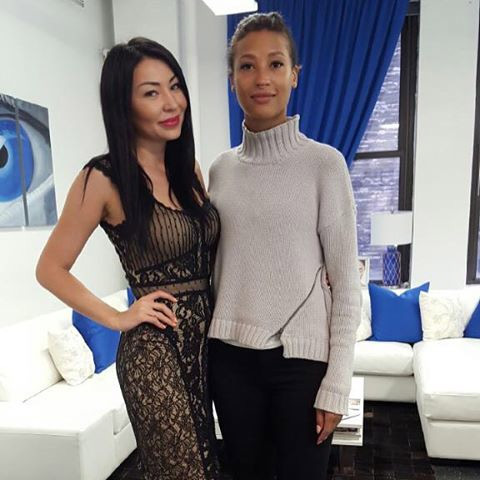 AINO JAWO (ICONA POP)
GOLD
2 days
Microblading & Powder (Microshading) Theory Introduction
Permanent Makeup Safety
Measurement Tools/Drawing Techniques
Anesthetics
Tools and Techniques for Microblading
Tools and Techniques for Powder Effect (Microshading)
Aftercare
2 Live Demos
Temporary 20% discount
Eye Design notebook is included
Masterclass Certificate Included
Sample kit included -VALUE OF $600
Different Hairstroke Pattern
Practice on faux skin (Microblading Technique)
Practice on faux skin (Powder (Microshading) Technique)
In-depth color theory
Online class on sanitation and disinfection
Online class on preparation required for microblading
Masterclass Certificate Included
License is not required
PLATINUM
3 days
Microblading & Powder Theory (Microshading) Introduction
Permanent Makeup Safety
Measurement Tools/Drawing Techniques
Anesthetics
Tools and Techniques for Microblading
Tools and Techniques for Powder Effect (Microshading)
Aftercare
2 Live Demos
Temporary 20% discount
Eye Design notebook is included
Masterclass Certificate Included
Different Hairstroke Pattern
Practice on faux skin (Microblading Technique)
Practice on faux skin (Powder Technique (Microshading))
In-depth color theory
Online class on sanitation and disinfection
Online class on preparation required for microblading
Masterclass Certificate Included
Practice on 2 live models in our exclusive Fifth Avenue Studio
Full kit included -VALUE OF $800
Permanent 10% store discount
Graduation Certificate included
License is required
New York, NY

Jan 28-29-30, 2019

Language: English/Spanish

Register Now

New York, NY

Feb 11-12-13, 2019

Language: English/Spanish

Register Now